Member Benefits
Chamber Check Program
The Chamber issues Chamber Checks that are available for purchase at Bakers Pharmacy, Conanicut Marine Ships Store, Grapes & Gourmet, Jamestown Wine & Spirits and Jamestown Hardware. Members have the option to accept Chamber Checks as payment for goods or services and are then reimbursed dollar for dollar for checks submitted back to the Chamber. Reimbursements are typically issued within one week of receipt. Participating businesses are included in promotions done for the Chamber Check program. For the past 3 years, the Chamber has sold over $5,000 Chamber Checks each year this is money that can only be spent with participating businesses so why not participate.
Chamber Website
This website is a resource for our membership, island residents and tourists. It includes our membership listings, which contain member profiles and detailed business description. Event information is also posted. We are continually working on the site to make it a resource for information on our members and island.
Community Events
The Chamber takes an active role in hosting events and activities open to our community. Events have included the Winter Breakfast Series, Summer Trolley Tours, Chamber Business Expo, Polar Express Trolley Ride, and "Night at Fort Getty" fundraiser.
Health Insurance
The Chamber has an association with Health Services Administrators who can provide you and your employees with a competitive health insurance program as well as other insurance products.  For more information please click on the following link: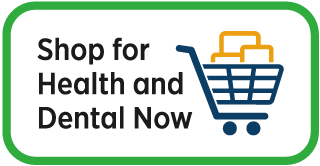 Jamestown Map
The Chambers Jamestown street map is printed annually and distributed throughout town and is a great resource used by both residents and visitors. There is an additional fee to advertise in this piece, with ad placement offered only to member businesses.
Jamestown Representation
The Chamber takes an active role with Jamestown Town Government. Member input is solicited so the Chamber can properly present business concerns and issues to the Planning and Zoning Commissions. The Chamber has a Government Liaison to ensure that interests of Chamber members are communicated to the Town. The Towns planning and zoning ordinances are in the process of being reviewed and rewritten, and the Chamber has taken an active role in the process and decisions that will be made.
Membership Database
Each member may request a copy of the Chamber membership database for their own marketing and promotions. The database is provided as pre-printed labels with business, contact name, and address. We do not distribute email addresses.
Minutes from Board Meetings
Click here to view the 2014 JCC Meeting Minutes.
Networking
Each month a local business hosts a casual atmosphere get-together for members to meet with one another and exchange business ideas, referrals and news about our community. The meetings are held at various locations throughout Jamestown and are a great opportunity for you to showcase your business to fellow members. Members are encouraged to consider hosting a "Business After Hours".
Referrals & Inquiries
Inquiries received by the Chamber via our local phone number or email address are referred exclusively to Chamber members. Customer information may be forwarded to your email address for direct follow up, or the Chamber will give out your name and phone number. The most common inquiries are related to lodging, rentals, or relocation, sailing/boating charters and marine services, and Jamestown attractions and events.